Mavis Bank and Blue Mt. Peak
Mavis Bank and Blue Mt. Peak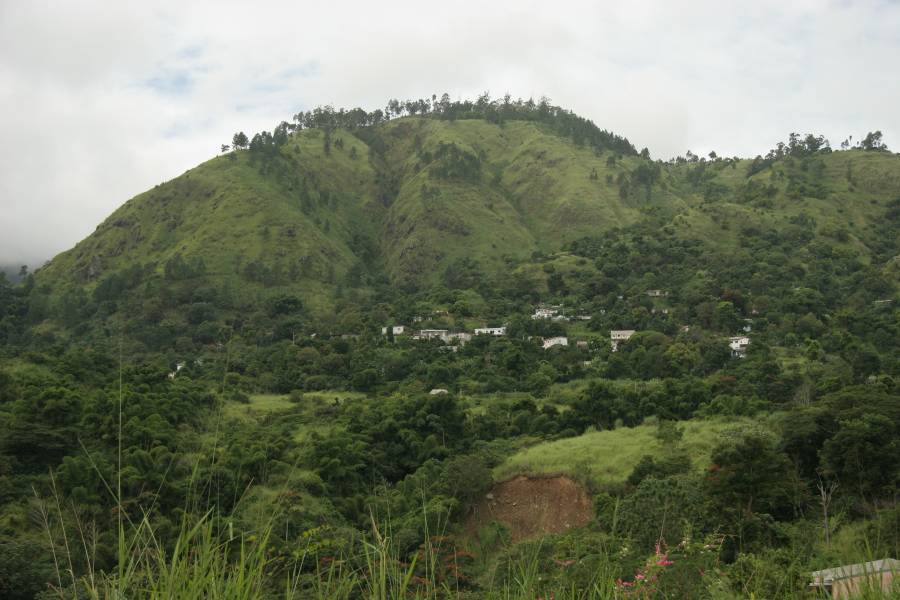 Mavis Bank is a sleepy village nestled in a river valley in the shadow of Blue Mountain Peak. Its principal economic foundation for the past century has been the Mavis Bank Coffee Factory, which keeps many of the area's residents employed. The area is a good base for exploring the upper reaches of the Blue Mountains and for birding.
A few homey accommodation options around Mavis Bank offer visitors a chance to prepare in relative comfort for the trek up Blue Mountain Peak, which requires a somewhat grueling four-wheel-drive journey to the trailhead at Abbey Green, or alternatively, a two-hour hike.
Blue Mountain Peak is Jamaica's highest summit, a worthy hike with spectacular views
In:
Attractions
Mavis Bank Coffee Factory (8:30 a.m. oon and 13:30 p.m Mon.Fri., tour reservations recommended, US$8 adults, US$3.50 children) was established in 1923 by an English planter, Victor Munn. As the biggest coffee factory in Jamaica, it has been the economic foundation for the area since. The company is currently owned by the National Investment Bank of Jamaica (NIJB) and the founding Munn family, who share 70/30-percent stakes.
In:
Attractions